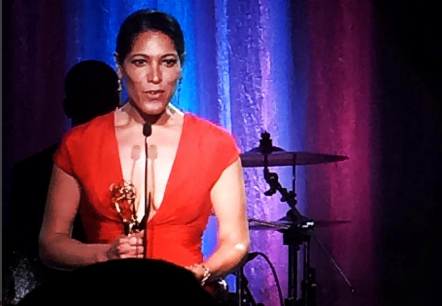 Amigos, happy to announce that this weekend photojournalist Joe Cromer and I won an Emmy Award from the Lower Great Lakes chapter for "The 71 Year Journey to Bring a World War II Veteran Home" in the category Military: Single Story/Series, besting entries from the larger television markets of Cleveland (#19) and Indianapolis (#27).
The story, which aired on Veterans Day 2016, chronicles the seven decade journey of Toledo resident Merle Tabner to bring the remains of her little brother and World War II pilot Don, home. Deepest appreciation to her son Doug and family who trusted us to tell this Toledo story that's woven in to the fabric of American history.
Click to watch "The 71 Year Journey to Bring a World War II Veteran Home."
I'm also excited to share that I was selected as an East West Center 2017 Jefferson fellow, traveling in May with fourteen U.S. and Asian journalists to Hawaii, China, Japan, and the Philippines, reporting as a multi-media journalist with daily newscast and social reports "From Toledo to the Far East: Jobs, Drugs, and the Trump Factor."
As always and most important, my deepest gratitude for the blessing of your support and friendship!
If we haven't, let's connect on: