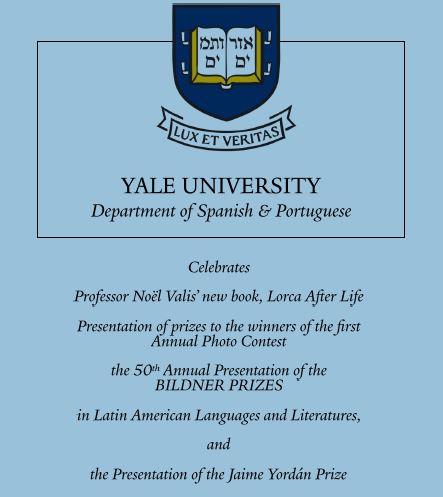 Check out photos from the Annual Prize Luncheon held on Tuesday, May 3, 2022, where the department celebrated Professor Noël Valis' new book Lorca After Life and presented prizes to the winners of the first Annual Photo Contest, the 50th Annual Presentation of the Bildner Prizes in Latin American Languages and Literatures, and the Jaime Yordán Prize. 
View the photo gallery from the luncheon here.
View the winning photos from the Annual Photo Contest here.