Stuart B. Schwartz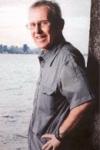 George Burton Adams Professor of History
---
Areas of interest:  Colonial Latin America, Brazil, the Caribbean, Portugal and the Portuguese empire,  ethnohistory and anthropology, history of religion, slavery, Native American history,  and World history
In 2000,  Stuart Schwartz was made a comendador da Ordem do Cruzeiro do Sul, Brazil's highest award for foreigners, in recognition of his contributions to Brazilian history. He holds four honorary doctorates from Brazilian and American universities, and an honorary citizenship from the city of Salvador, Bahia, and was inducted into the American Academy of Arts and Letters in 2012.  He has held fellowships from the Guggenheim Foundation, the Institute for Advanced Studies at Princeton University, The American Council of Learned Societies and the Gulbenkian Foundation among others. He has taught at Yale since 1996, served as Master of Ezra Stiles College (2003-08), and has been visiting professor in France, Portugal, Spain, Brazil, Chile, Italy, Puerto Rico, and Mexico.
Prof.  Schwartz is the author or editor of 19 books and over 100 scholarly articles.  His Sovereignty and. Society in Colonial Brazil (1973),  Sugar plantations in Colonial Brazil (1985), and All Can Be Saved (2008) all received recognition for the Bolton Prize for the best book in Latin American history in those years. All Can be Saved  also won the inaugural Cundill Award, and prizes in three different categories of the American Historical Society, the first time in the history of that organization that any book had been so honored. More recently, he has published. Sea of Storms (2015), an environmental and political history of Caribbean Hurricanes which received the Gustav Ranis award for the best book on an international topic by a Yale faculty member.  Prof. Schwartz was also been co editor of the South American volumes of the Cambridge History of Native American Peoples (2000).  He  co-edited  the Hispanic American Historical Review (1996-2001), and presently serves on the editorial boards of  thirteen professional journals in eight different countries.
His present projects include a history of the union of Spain and Portugal and their rise and decline as the first global empire (1580-1670).