Rudiger Campe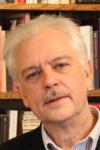 Alfred C. and Martha F. Mohr Professor of German Languages and Literatures
---
In the fall of 2016, Rudiger Campe is a fellow at the IFK in Vienna as Director's Invitee where he will be working towards a book on the "novel of the institution." In the spring 2017, he is to teach a course on the work of Georg Büchner in the German-French context and a philosophy section in Directed Studies. In addition, he is, with Francesco Casetti and Craig Buckley, con-convener of the Sawyer Seminar The Excesssive Screen to be launched in the spring 2017.
Selected recent Academic Awards and Achievements:        
2016  Fellow, Internationales Forschungszentrum Kulturwissenschaften, Vienna    
2014 Presentation of the Luebeck Lecture at the Ohio State University
2013 Presentation of the Szondi-Lecture, FU Berlin
2012-2014 Fellow, Whitney Humanities Center
2011 Humboldt Research Award
Positions:
2016- Professor of Comparative Literature, Yale University
2007- Professor of German, Yale University
2001-2007 Professor of German, Johns Hopkins University
Latest Books and Co-Edited Volumes:
Latest Article Publications:
"Grundlagen und Funktion des Romans": Heimito von Doderer and the Theory of the Novel, in E. Geulen (Ed.), Doderers "Dämonen"-Roman (Berlin, 2016).
Baumgartens Ästhetik: Metaphysik und techne, Zeitschrift für Ästhetik und Kunst (2016).
Vor Augen Stellen. Über den Rahmen rhetorischer Bildgebung, in H. Lethen, L. Jäger, A. Koschorke (Eds.), Zum Problem der Evidenz in den Kulturwissenschaften. Ein Reader (2015, revised reprint).
Verhaltenslehre der Gelegenheiten oder Okkasionalismus? Zu einem Thema zwischen Barock und  Romantik, Revue. Magazine for the Next Society (2015, Festschrift Dirk Baecker).
Rhetoric's Flirtation with Literature. From Gorgias to Aristotle: The Epideictic Genre. In  D. Hoffmann-Schwartz, B. N. Nagel, L. S. Stone (Ed.): Flirtations. Rhetoric and Aesthetics this Side of Seduction (Fordham, 2015), 37-50.
Latest Papers, Presentations, Reader's Reports and Reviews:
July 2016. Flucht und Fürsprache in Aischylos' "Eumeniden." Lecture, University of Konstanz
May 2016. Die Literatur und die Humanities: Vico, Dilthey, Foucault. Lecture, FU Berlin
March  2016. What it has been we wanted to know. Husserl's "Crisis," and the Future and Beginnings of Deconstructing the Humanities, Lecture, ACLA, Harvard
March 2016. Literature and the Humanities: Vico, Dilthey, Foucault. Lecture Rice University
July 2015. Work on the 'Scene of Writing': Old and New, Workshop Unversity of Erfurt.
complete list of publications, July 2014 (PDF)