Sarah Glenski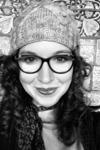 Ph.D. Yale University (2021)
Areas of interest: theory and practice of multiliteracies frameworks in the classroom; social justice and peacebuilding in language studies; project-based language instruction; transatlantic and Iberian studies; modern and contemporary Spanish literature, film, and culture; Spanish Civil War; women's, gender, and sexuality studies; women writers; literary translation
Sarah Glenski has taught beginning, intermediate, and advanced levels of Spanish and has experience with study abroad and language for specific purposes (LSP) courses. She holds Certificates in Second Language Acquisition (SLA) and Distance Language Teaching, as well as a Certificate of College Teaching Preparation from Yale.
Glenski specializes in the histories, cultures, and literatures of Spain, and more broadly of the Iberian Peninsula, during the 19th, 20th, and 21st centuries, though her teaching often takes a transatlantic approach.
From 2018-2021, she held a graduate fellowship for language education at Yale's Center for Language Study, where she co-facilitated workshops on the theory and practice of teaching languages and organized professional development events for graduate students. She has written about this experience and the importance of peer-led professional development for graduate student language teachers in a co-authored chapter for a forthcoming edited volume on 21st-century language teaching.
Glenski previously served as the inaugural president of Alpha Beta Beta, Yale's chapter of Sigma Delta Pi, the National Collegiate Hispanic Honor Society.
In 2021, her first translations, three poems by Julia Barella, appeared in Rincón de Traductores/Translators' Corner published by the Instituto Cervantes at the Faculty of Arts and Sciences of Harvard University.