Join writer and journalist Arelis Uribe on Thursday, April 21, for a roundtable discussion about her novel Quiltras, a novel that won the best short story award from the Chilean Ministry of Culture and was named one of the must-see Latin American writers by the New York Times in 2017.
Thursday, April 21 at 4:00pm on Zoom: https://yale.zoom.us/j/9520994471.
Contact Ximena González-Parada (ximena.gonzalezparada@yale.edu) or Giseli Tordin (giseli.tordin@yale.edu) with questions.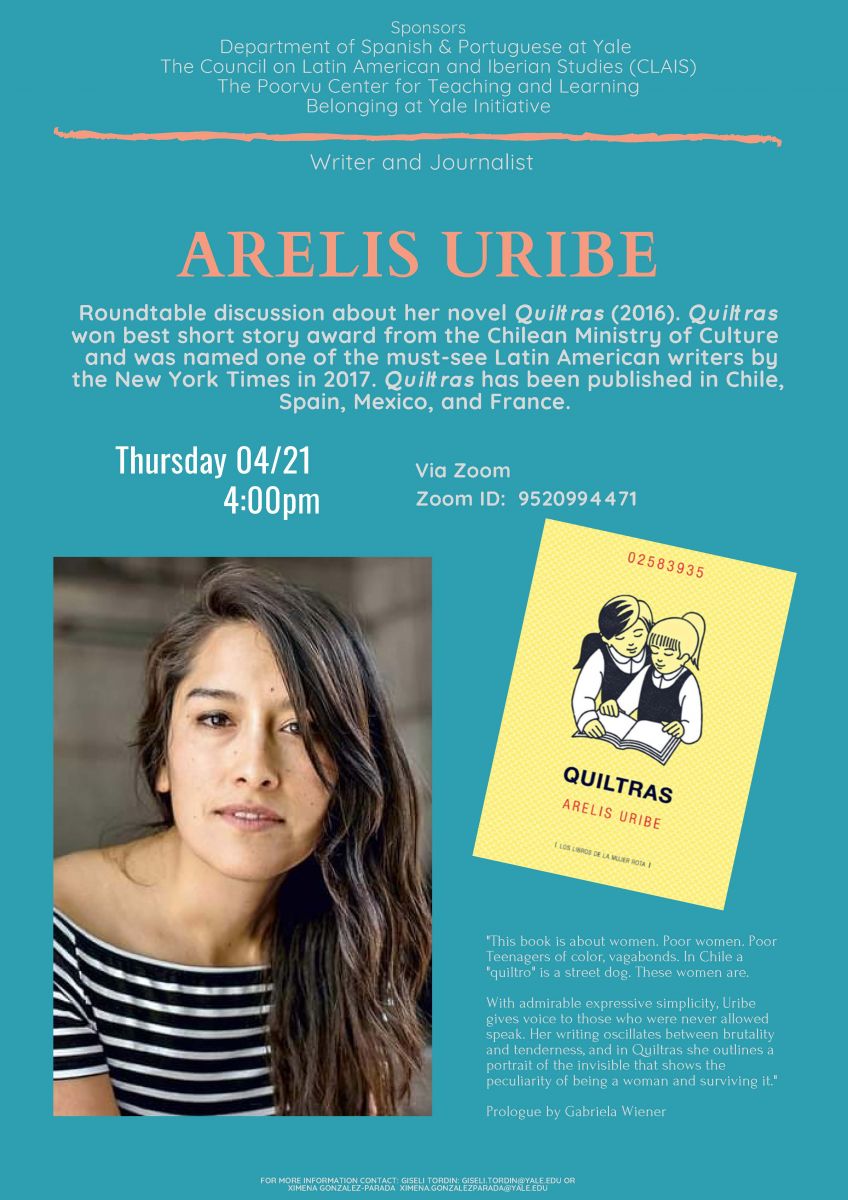 Event time:
Thursday, April 21, 2022 - 4:00pm